Researchers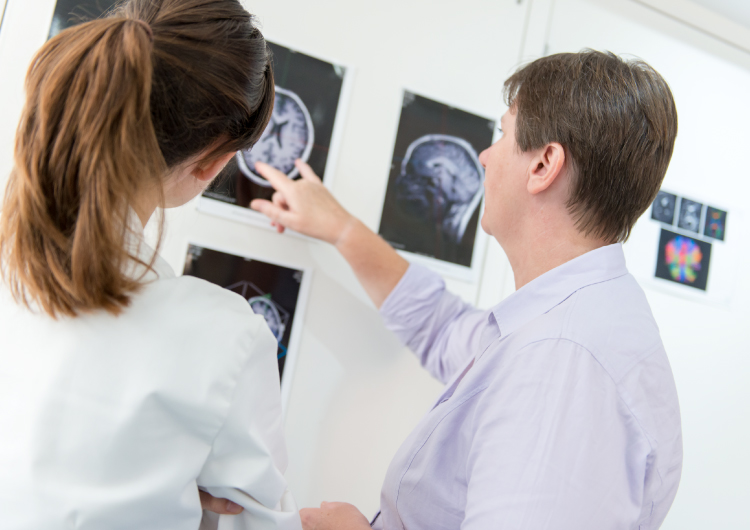 This page is for researchers looking for ways to improve recruitment into a study or to see if a study idea is feasible.
Join Dementia Research improves the timeliness of study recruitment providing researchers will access to thousands of potential volunteers who want to be involved in research.
What can you do as a researcher?
Identify potential participants

Screen and contact volunteers

Run feasibility tests for future studies​
"It is that it is often difficult to find the right people for a particular study.
Most of the time, we see people at our memory clinics, however, finding the eligible patients who satisfy the criteria and are willing to participate in different studies is a challenge… When a research study is listed on Join Dementia Research, researchers have the ability to add specific criteria for their study, and then match the patients with this."

Dr Paul Edison, Imperial College London
Interested in using the service?
Join Dementia Research has been established to support all ethically approved dementia research studies taking place in the UK.
NIHR Clinical Research Network (CRN) Portfolio studies
Studies on the NIHR CRN Portfolio are routinely considered for inclusion on Join Dementia Research as part of the Clinical Research Network set-up process. If your study has not been added, please email jdr.support@nihr.ac.uk to discuss inclusion.
Other dementia studies and student research
We have extended the use of Join Dementia Research to all ethically approved dementia studies which are suitable to recruit from a register.
If your study is not on the NIHR CRN Portfolio and you would like to use the service you will need:
1) To complete the Join Dementia Research Study Application Form
2) A Join Dementia Research Research Account and user training
3) Your study to have appropriate ethics approval
4) To provide an Lay Summary that meets INVOLVE guidelines
The Join Dementia Research office will support you during the application process. For further information on each of these stages, review the FAQs below and the information included in the application form.
Once we receive your completed application form, we will be in touch within 10-15 working days to discuss your application and any next steps.
About the service