Researchers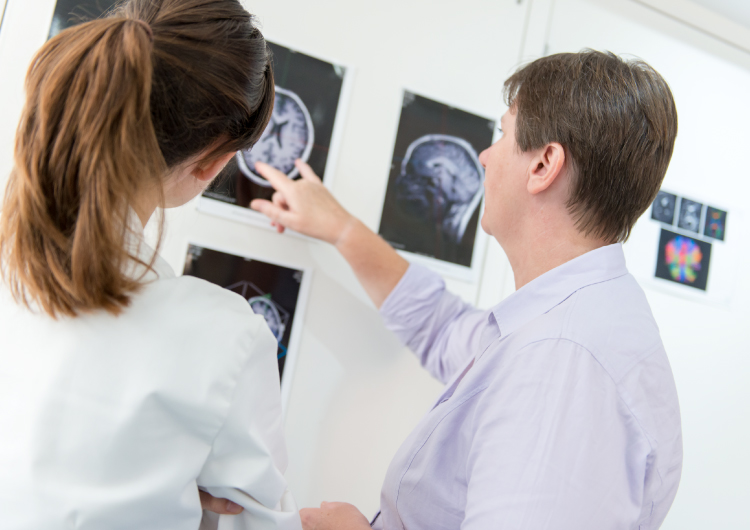 This section is for research professionals who are planning, or want to recruit into, a study.
The Join Dementia Research service allows you to see if a study is feasible, and to access thousands of potential volunteers across the UK who want to work with researchers.
If you're enrolled as a researcher on our database, you'll be able to search for volunteers who meet your particular study criteria – such as diagnosis, location and age. When potential volunteers are matched with your study, you'll be able to both screen them and contact them directly.
"Join Dementia Research is an excellent recruitment platform that is easy to use and allows you to identify and screen participants based on your study criteria."

Rubina Shah, Cardiff University
Once you're on the service, you also have access to our dedicated support team who will guide you through the process and help you get the best results, enabling you to deliver a well-informed study successfully and on time.
"Recruiting through the service enabled us to access the attitudes and opinions of over 3,000 people, many of whom had been personally affected by dementia. The process was relatively easy and the support was first-rate.

Professor Richard Cheston, University of the West of England
How does it work?
In order to use Join Dementia Research as a researcher, you will need a research users account. Follow instructions to sign up for a research user account and complete the training, which will allow you to access the service and our support team.
Once signed up with the service, you'll also be given access to Join Dementia Research's feasibility tool to help you ensure you'll get the potential recruitment numbers you need.
If your study is one that is registered on NIHR's Clinical Research Network Portfolio, simply email research.jdr@nihr.ac.uk and the team will provide guidance on adding the study to Join Dementia Research. If your study is not registered on the NIHR's Clinical Research Network Portfolio, you'll need to fill in the study application form.
All studies that go on the service must have the necessary ethical approval from the NHS, the HRA or Universities. Your institution may also need to approve your use of Join Dementia Research through a data processing agreement as part of your study application form.
As part of the ethics submission process, the application form must list Join Dementia Research as a specific source of recruitment.
Our support team will then check your study application form and make sure that your study is suitable for the Join Dementia Research service before registering it online.
What are the advantages of using the Join Dementia Research service?
Participant recruitment within the necessary timescale is vital to the success of any research study. Our national database includes patients who have already been diagnosed, as well as their families, carers and other members of the public. Everyone registered on the service has agreed to take part in research, so the service provides an efficient way of reaching interested participants.
We work hard to promote the service in GP surgeries, hospitals, memory clinics and other healthcare settings across the UK, so we have a wide range of volunteers at every stage of dementia care.
Once you've signed up, access to our feasibility tool will help you ensure that your parameters are well-designed from the start, and that you have a representative pool of people.
Finally, we aim to improve volunteers' access to research. We know that many patients want to take an active role in helping to find out more about their conditions and enjoy the process of participation, often providing vital feedback and contributions. We request that all our researchers share their final study results with the participants they have contacted through the service as a reasonable courtesy.
"The Join Dementia Research team was instrumental in our recruitment success. Communication with the team was smooth, and the website was transparent and easy to use. We reached almost 10,000 volunteers within 8 months, which exceeded our expectations."

Dr Enikő Zsoldos, University of Oxford
About the service